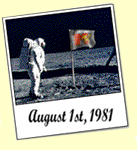 Ah, the summer of 1981. Everything was right in the world. School was out, I had more Star Wars figures than the other guys in my neighborhood, my bike was rad, and the sun shone brightly every day in my Midwestern sky.

And then it happened.

On a routine visit to my brother's apartment, I came face to face with the one entity that would revolutionize the music industry, dictate fashion, and be THE voice of my generation for the entire decade...

<!img src="/vip/spotlight/graphics/launch.gif" alt="Moon Walk" align=left>I saw MTV for the very first time.

Martha Quinn, will you marry me?
---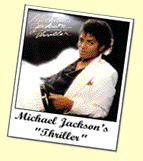 Launched at midnight on August 1st, 1981, Music Television (or MTV for short) burst onto the cable scene with its seemingly-psychic "Video Killed the Radio Star" by The Buggles. Dishing up music in an entirely visual format, MTV gave many of us our first glimpse of the top '80s icons (such as "Boy Toy" Madonna, "She's So Unusual" Cyndi Lauper, and the King of Pop himself, Michael Jackson) via music videos.
Entranced, we would sit for hours watching as our favorite pop stars pranced and preened to mini-epics based around their songs. While some artists merely lip-synced their tunes or showed stock concert footage, others hired professional film crews to bring their video visions alive. High profile director John Landis was called in to do Michael Jackson's unprecedented "Thriller" video.
A new era was upon us... MTV proved that music wasn't just to be heard anymore.
---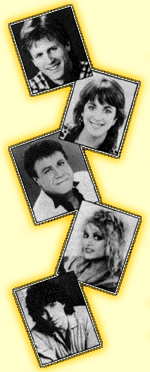 Close your eyes. Ok, wait, don't close your eyes or you won't be able to read the rest of the Spotlight. Just think back to the wonder years when you would eagerly allow five familiar faces to enter your home -- Alan Hunter, Martha Quinn, J.J. Jackson, Nina Blackwood, and Mark Goodman. Remember those guys? We sure do... but how many of you are familiar with the name Robert Pittman?

In 1981, Pittman (the 27 year-old vice president in charge of new programming at Warner Amex) came up with an idea. He envisioned an all-music channel that would play rock videos one right after the other. With record companies providing the videos at no charge, Music Television was looking at entirely free programming. Armed with this idea, Pittman convinced Warner into investing $30 million dollars into the project.

Originally, Pittman called the channel "TV-1" but another business was already operating under that monniker. The name was then changed to "TV-M" until the head of music programming said "Don't you think MTV sounds a little better than TV-M?"

Now that the name was in place they tackled the logo. "Originally," Pittman told music writer Larry Kelp, "we thought MTV would be three equal-size letters like ABC, NBC and CBS. But... three 'kids' in a loft downtown, Manhattan Design, came up with the idea for a big M, with TV spray-painted over it. We just cut the paint drips off the TV, and that's the logo. We paid about $1,000 for one of the decade's best-known logos."

Lastly, MTV had planned to use Neil "First Man on the Moon" Armstrong's famous quote "<!a href="step.au">One small step for man, one giant leap for mankind<!/a>" on their station identification. But, as Pittman recalls, "an executive came flying into my office. We had just received a letter from Armstrong's lawyer threatening to sue us if we used his client's voice. We had no time and, worse, no money to redo this on-air ID. So we took his voice off and used the ID with just music. Not at all what we had envisioned, yet, fortunately, it worked fine."
---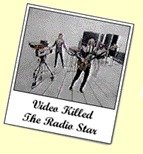 Within five years, MTV was doing better than "fine." An audience of 30 million viewers had been amassed and the company was sold to Viacom for $550 million. It's estimated worth in 1992 was $2 billion.
On its fifteenth anniversary, MTV debuted "M2" -- a new channel devoted to 24 hours of music videos. Will it capture the hearts of millions of viewers world-wide and define the latter-half of the 1990s? Only time will tell.
Yet, all in all, we still love MTV. Granted, videos are becoming an endangered species with the addition of more and more programs like "The Real World," " Road Rules," and "Singled Out" but there remain the ever-faithful who hope to someday brush off their MTV tour jackets and wear them again with pride.
---
Note -- Information gathered to write this article came from an entry in Uncle John's Sixth Bathroom Reader © 1993 by The Bathroom Readers' Institute. ISBN 1-879682-45-1